100% pure New Zealand honey from Mount Bruce.
Nestled at the base of the Tararua ranges in New Zealand's North Island, our bees forage on expanses of uncultivated Manuka Trees. Surrounded by Native Forest from the mountain ranges and Pukaha Mount Bruce Conservation Reserve. The Ruamahunga river runs from the ranges and through our land providing fresh mountain water for our bees. Our family run business cares for the bees and harvests this quality NZ honey. A taste of gold. This is natures gold nectar. Because we are a small family business, we can guarantee the origin of your honey. We know this because we produced it ourselves, unlike the bigger NZ Manuka honey companies who buy a lot of their honey from many different honey producers. We have a genuine love for our bees and this transfers to a quality product that we can present to you with immense pride. We know we produce an amazing product. One that we want to share with others.
FROM THE OWNER (SELF TAUGHT BEE KEEPER) Debbie KEIL (MSC, DipSci Human Nutrition- Otago University)
After 5 years at the university of Otago studying Human Nutrition I returned to my home town of Masterton (Wairarapa) , New Zealand. Together with my family I purchased a 950 acre farm just north of Masterton at Mount Bruce. After farming the property for several years we caught two wild bee swarms. Little did we know then that this would be the beginning of a passion for bees and Manuka Honey. I learned how to beekeep and am self taught. A background in Science has helped as I believe a scientific approach to every hive has meant my success in this business. I built the business up from a hobby of a few hives to the 600 hives we now run on the property. This took 15 years. I worked the hives and lifted the honey myself. I couldn't ask for a better office (beautiful views and fresh air). At the same time I have raised two wonderful children. Recently I have employed two beekeepers to help run the hives. To work for me they have had to show an honest passion for the bees. After years of selling our amazing product to larger honey companies to then on sell, I have decided to pot and sell this quality Manuka Honey direct to consumers.
FROM THE OWNERS DAD FREDDI KEIL
The first kept bees on our farm were brought to our property by a long time friend of mine about 20 years ago. It was these bees that swarmed, and were caught by my daughter Debbie. This started my shared interest in bees with my daughter. Debbie kept the bees and I made the equipment until she started her family. I then took over the hive keeping for a few years while the children were babies. We then worked together with me making boxes, bases and other hive ware from unwanted wooden pallets. Debbie looked after the bees. We soon had the business growing from a hobby to commercial. As it grew I helped with shifting hives from winter to summer sites and back. The number of boxes and bases required grew so fast that Debbie was then buying hundreds of flat packed boxes and putting them together herself. She also made her own lids and bases. Business has grown fast since then. I've enjoyed watching and being involved in the growth of my daughters successful business.
MANUKA
New Zealand MANUKA (Leptospermum scoparium) is a scrub like bush or small tree growing 2-5 meters tall that flowers on our property in Summer, between Late November to early February. It is evergreen, with dense branching and small leaves. The flowers are small, white (with a little red in the center) and very delicate. Found throughout New Zealand, but more commonly on the drier east coasts of the North and South Islands. Manuka is one of the first native bushes to naturally regenerate, regrowing on farm land once clear felled by the early settlers. On our property, all the manuka is uncultivated. It is naturally generated from seeds that have laid dormant in the farm land for many many years. Where grass land was once grazed by stock, acres of manuka bushes cover the mountain side. Maori ancestors used Manuka for medicinal purposes. They drank the infusion of Manuka bark, capsules and seed. Or, applied the infusion externally for pain relief for burns, wounds and other infections. Kakariki parakeets use the leaves and bark of Manuka to rid themselves of parasites. They either chew the leaves and bark, or mix it with preen gland oil and apply it to their feathers.
MANUKA HONEY
Our Manuka honey is an amber colour, and contains methylglyoxal (MG). Manuka Honey is markedly viscous, having the highest viscosity among a range of honeys. Manuka honey has a strong flavour, characterised as 'earthy, oily, herbaceous' and 'florid, rich, and complex'. It has also been described as having a "damp earth, heather, aromatic' aroma and a "mineral, slightly bitter" flavour. Manuka honey is not only used to eat, it has also been used on wounds as a dressing, and in the cosmetic industry. We measure Methyglyoxal using an independent laboratory, so that we can guarantee our product and the Methylglyoxal level.
INDEPENDENT MANUKA HONEY TESTING
We have every batch of our honey independently tested for many parameters to ensure it meets all the New Zealand Export standards. Of these tests, we present just the important information to you on every pot. Methylglyoxal is measured in mg/kg of MG (methylglyoxal). Methylglyoxal (MG) is one of the key compounds naturally occurring in New Zealand Manuka Honey. It is found in levels of at least 50mg/kg in Manuka honey but in other honeys is only found in levels of 0-5 mg/kg). We guarantee all our manuka honey is New Zealand Manuka Honey.
OUR BEES
The health of our bees is very important to us. We genuinely care for the bees, and provide the best for them. Many of our hives are over wintered off farm. This is because the higher altitude of our farm means more rain, and a few degrees colder than down on the flats of the Wairarapa. During late spring the bees are returned to the property, and enjoy the diversity the forest pollen and nectar sources have to offer before the Manuka flowers. At the end of the manuka flowering season the honey is removed from the hives. The bees are left to gather nectar and pollen from other flower sources for the autumn, before again being returned to winter sites.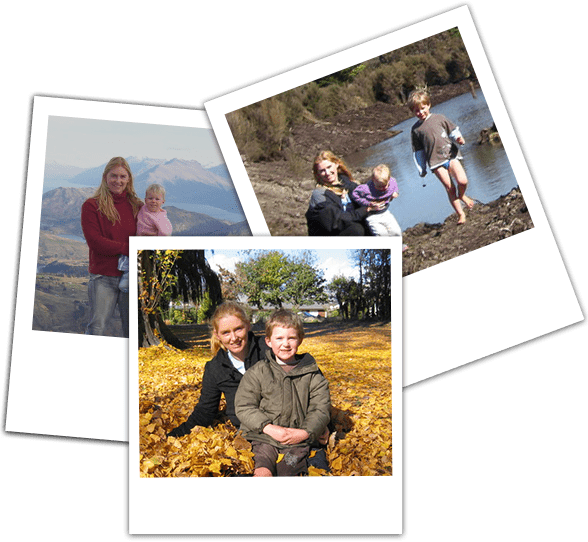 MOUNTAIN GOLDMANUKA
Mountain Gold Manuka 1964 State Highway 2, Mount Bruce, North of Masterton